Custom Dies
Whidden Gunworks can manufacture Custom dies to your exact specifications. We offer Custom Sizers, Seaters & Sets from .20 Caliber to .408. To get your order started mail us three pieces of fired brass along with daytime contact information. If brass is not yet available we can use your reamer print but please note the fired brass will usually yield the best results. If you choose to send your fired brass please do not resize. Once we receive your brass or print our Die Manager will contact you. At that time we will review your Custom Order with you and collect billing information. Lead time is normally about 8-10 weeks, however due to circumstances that are out of our control it could take a week or two longer.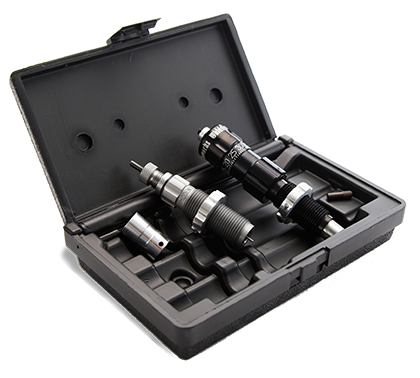 Whidden Gunworks custom dies are the best way to be sure you are getting the most out of your time at the reloading bench. If you want maximum precision for your favorite rounds – including many wildcat rounds – you need the tools we build into each one.
Pricing:
Custom Sizer $113.99
Custom Seater $166.99
Custom Two Die Set $280.98
Dies larger than 7/8" add $50.00 per sizer/seater
Please mail your brass with contact info to:
Whidden Gunworks
Attn: Custom Die Department
PO Box 969
Nashville, GA 31639

Please email Reamer Print to: Whidden Gunworks at Yahoo.com
NOTICE: Custom dies are best made using three pieces of fired brass from your rifles chamber. We can use a reamer print to produce the dies however, if the dies are manufactured and are not compatible with your rifles chamber, Whidden Gunworks will not be responsible for replacement dies or refund.