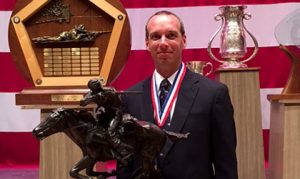 At Whidden Gunworks, we love being a part of winning teams!  Having long experience working with Barnard actions for years on our customer's guns, it was natural that we wanted to be the Barnard importer when the chance came available.  We are proud to be your Barnard Precision importer for the US!
Long range shooters are familiar with the Model P actions due to their winning heritage, but Barnard has many more actions of note.  To name a few examples, the Model S action is designed to interface with stocks made for the Remington 700 and is available in single shot or repeaters.  The GP and P-Chey are sized for the .50 BMG and 505 Gibbs based cartridges respectively.  The larger P series (such as PL and PLM) are well suited to cartridges like .300 Winchester Magnum, .338 Lapua Magnum, and .338 Norma Magnum.
All Barnard actions are three lug designs for a short bolt lift.  They are all finished machined after heat treating for superior dimensional tolerances.  
Whidden Gunworks originally started as a custom rifle shop and we are here to help with your rifle build in any way you need.  We keep quality barrel blanks in stock and can complete your build on the Barnard action to your specifications.  For more information on our custom rifles click here.
Contact Whidden Gunworks for your action needs as well as support parts and accessories!