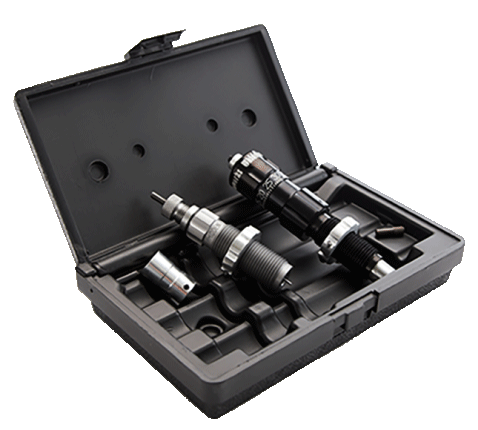 Reloading Dies
Please read before using your sizer die
Whidden Gunworks reloading dies are the best way to be sure you are getting the most out of your time at the reloading bench. If you want maximum precision for your favorite rounds – including many wildcat rounds – you need the tools we build into each one. Both the Whidden Bushing Die and Whidden Standard Die are manufactured to tolerances that exceed most expectations.
NOTICE: We do our best to keep all of our standard caliber reloading dies in stock. If for some unforeseen reason we are out of stock of a caliber die, you the customer, will be notified within 24 business hours of the order being placed.
Bushing Die
The Whidden Bushing Sizer allows the flexibility of neck tension should a different thickness in the neck of the brass occur from one manufacturer to another. The bushings also allow the shooter the opportunity to achieve the desired neck tension after neck turning of the brass. The bushings allow for .001" increments in neck tension in a range from .20 to .408 calibers.